Miguel Hiroshi & Joaquín Sánchez
11.09.2014
Vivencia Dehesa
This stream reunites musicians after many years apart on a farm that is being reunited with its natural eco-systems via regenerative agricultural practices in harmony with the environment.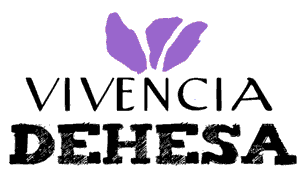 Miguel Hiroshi & Joaquín Sánchez
First the Earth:
Vivencia Dehesa is the fruit of the regeneration efforts of the pastoral farm of Valdepajares de Tajo. Located on the plains below the mountains of the Sierra de Gredos. An area known for its incredibly bio-diverse flat expanses of grass fields and Oak forests. Landscapes that have been used for many generations for cattle ranching. A practice that left the fields and forests desiccated.
Seeing the ecology in peril, a decision was made to regenerate the farm by following ground breaking techniques of permaculture, sustainable agriculture and keyline design irrigation. After several years following these practices, the farm has allowed for the full spectrum of its original bio-diversity to return and flourish. Something that has opened the way for the farm to return to effective production, including the production of cosmetic products made with natural medicinal plant grown on-site.
In essence, Vivencia Dehesa has become another beacon of light in the global movement of allowing the full diversity of the environment to blossom by working WITH the Earth, not her working for us.
The Music:
Miguel Hiroshi and Joaquín Sánchez come together after 12 years apart. First meeting and playing together on the streets of Granada, Spain, they went separate ways but shared common experiences. The experiences and emotions that come from having traveled and explored musical styles that include Jazz, Flamenco, gypsy music from Eastern Europe, along with music from Indian and Latin American.

On this stream, they brought all these experiences together and reunited using improvisation and organic spontaneity as the vehicle to connect the primitive forces that their instruments bring, percussion and wind, to this organic natural surrounding.
Miguel Hiroshi:
Born in Japan to Andalusian parents, he was raised in Granada, Spain where he was influenced by Mediterranean and Flamenco music. An interest sprouted within him to explore music and art of other cultures and search for new sounds and forms of expression.
This interest pushed him to travel around Europe, Latin America, the Middle East and India where he studied under great masters of percussion. He moved on to graduate from Codarts, a World Music conservatory in Rotterdam, where he moved on to become a professor.
He has traveled the world playing for such artists as: Jorge Pardo, Isabel Bayón, David Lagos, Karen Lugo, Jose Manuel Leon, Alicia Carrasco, Angel Muñoz, Luis de Luis, Pedro Ricardo Miño, Martin Leiton, Kudsi Erguner, Celso Duarte, V. Suresh, Ahmad Al Khatib, Richard Ekre-Suzzi, Luis Perdomo, Ramon Valle, Miguel Rodriguez, Alvaro Corcuera, Mirabai Ceiba, Bolé, Lara Bello, Rob Tannion o Cia Albadulake.
Miguel is presently playing with Merope, Mujer Klórica and the multidisciplinary arts ensemble, Zen del Sur.
Joaquín Sánchez:
Born in the village Almargen, Málaga, and formed as an music educator in the University of Granada he is an investigator of many instruments both conventional and in-conventional. Conventional instruments include clarinet, bass clarinet, chromatic harmonica, flute, ney, kaval... The in-conventional instruments include things he has created himself from recycled materials.
Specializing in educational performances and courses about how to construct organic instruments from our daily lives with the project Vibra-tó.
He has collaborated and studied with musicians from the following styles: Greek (Xristos Mparbas, Sokratis Sinopoulos, Pantelis Stoikos) Bulgarian (Ivo Hristov, Nedjalko Nedjalkov), Arabic (Fathi Ben-Yakoub, Driss Nigra), Persa (Hamid Khabazii y Kaveh Sahvarian), Jazz (Paul Stocker, Enrique Oliver, Julián Sánchez, Antonio Serrano...)
Adding this with these other artists with whom he has worked with over the years: Melchor Perelló, José Luis Estellés, Gabriele Mirabassi, Dan Ben Lior, Pepe Viciana, Jorge Pardo, Sergio el Colorao, Alberto Alcalá, Supervivientes, Benjamín Escoriza, Maui, Vaivén Teatro, Jako el Muzikante.
Joaquin is currently working in two main projects, the musical education project, VIBRA-TÓ and HISPANISTÁN, based in the recuperation and adaptation of traditional folklore music from Bulgaria, Greece, Italy and Spain all infused with the essence of Jazz.